Digital Design and Advertising
We focus on the design and development of graphic elements
We create all pieces that are useful to increase the traffic and impact to your Web page.
Tools that turn actions in positioning and transform them into new costumers.
Google Adwords
Display in HTML 5, Video and Rich Media.
We develop advertising pieces that integrate to the platform where are published, without causing disruption in the net surfing. these formats may surprise and give value to the objective audience and is where the experience is created with the costumer.
These advertising pieces are the most used in the google adwords net due to the possibility to appear in more that 2 million web sites and in more than 650.000 apps, which will enable to show your add where your audience is.
Social Network Advertising
Social Ads
Social Network
social adds or advertising in social networks are one of the most interesting formats due to the millions of user connected most of the time, allowing to maximize your visibility in the social network, plus:
you can segment the campaigns focusing them to the objective audience, e.g. country, city, age category, etc.
the investment can be controlled, limiting or expanding its reach.
accesible to all kinds of businesses, going from the small ones to the big ones.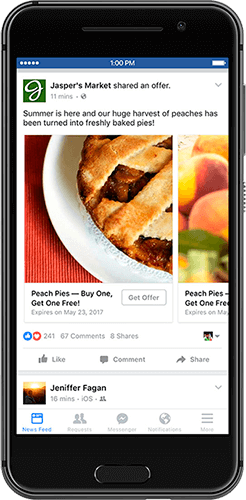 Allowed adds formats:
Video
Images
Photo carousel  
GIF
Canvas (only mobile devices)
allowed adds formats:
Video
Photo
Sequence
Stories
Formatos de
anuncios admitidos:
Allowed adds formats:
Branded Pins: Your locations will be advertised in the upper part of the search results and also will include your brand logo.
Promoted Searchs: A digital advertising banner informing or reminding the users that your company is on their way or nearby.
Takeover:  This add block provides additional information about your company as well as relevant offers when the user is stopped.
More Info
United States:
Tel: +1 954 446 9018
Colombia:
Cel: +57 310 789 16 99
Email:
andresog@focusmediadigital.com